New NSF center aims to transform catalyst synthesis
Quick Summary
The center aims to make catalyst synthesis a more exact science through industry, national lab and academic collaboration
Chemical engineering graduate students will have the opportunity to work directly with industry and national laboratory professionals
With the launch of the new National Science Foundation (NSF)-funded UC Davis/Berkeley Center for Rational Catalysis Synthesis, or CeRCaS, UC Davis is poised to become a leader in the field of catalysis. CeRCaS will bring together the resources and expertise of academia, industry and national laboratories to transform the way catalysts are designed and produced and to train students as the next generation of leaders in the field.
The center is led by CHE distinguished professor Bruce Gates, in collaboration with assistant professors Ambarish Kulkarni, Coleman Kronawitter and Ron Runnebaum, adjunct professors Simon Bare and C.Y. Chen and UC Berkeley professor Alexander Katz.
"This is a big win for the department because it provides an avenue for graduate students to interact directly with potential employers, and we get access to industrial samples and industrial perspective, which is really important to translate all the academic things that we do into real-world applications," said Kulkarni.
Catalyzing Research
Catalysts are materials that facilitate chemical reactions. They're best known as the key component of  catalytic converters—which convert pollutants in a vehicle's exhaust into non-toxic gases—but they also play a central role in manufacturing nearly 95% of all chemical products, including fuels, textiles, plastics and pharmaceuticals.
Ironically, making the catalysts themselves is largely trial and error. Their complex structures make them difficult to predict and this hinders researchers who want to make catalysts with specific properties. CeRCaS aims to overcome this obstacle by focusing on catalyst synthesis.
"We are trying to work through the fog of the complexity and put a scientific foundation under the synthesis to make catalysts do what we want them to do," explained Gates.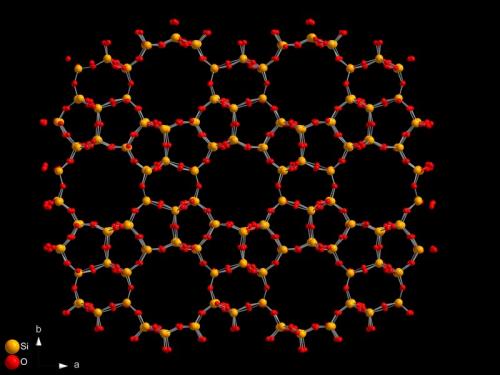 To do this, the team will leverage its collective expertise in zeolite catalysts. Zeolites are widely used industrial materials with crystalline structures, which make them less complex and therefore easier understand, predict and synthesize than other catalysts.
The team plans to help researchers understand zeolite catalytic materials and how to process them to get the properties they need. This will improve the catalysts currently in use, help companies develop cleaner and faster chemical reactions and potentially lead to new applications for these materials.
"We're doing fundamental research focused on some of the biggest technological challenges that we face as a society and as a world—working on catalysts that clean up the exhaust from vehicles, remove carbon dioxide from the atmosphere and work toward improving the quality of the air that we're breathing," said Gates. "That's what chemical engineers do."
Transforming the Industry
CeRCaS stands to be a beneficial project for everyone involved, and chemical engineering graduate students may benefit the most. By visiting, interacting and networking with industry professionals and national laboratory scientists, they can learn more about these potential careers and gain valuable experiences and connections that can lead to internships and jobs.
"We believe the students will gain an experience that's extraordinarily helpful and unique and prepares them to step into industry and be the innovators of the next generation," said Gates.
The center will also help technical leaders in industry by giving them a place to meet with other professionals, pool their knowledge and solve problems that will benefit the entire field.
"With the center, we all come on to neutral ground," said Gates. "People from different companies can be in a conversation, with us, and then it becomes proper and entirely appropriate for them to be in a conversation with each other. Working with us and our expertise, they can also get the fullest advantage out of the characterization methods at the national labs."
The center also gives the faculty members the opportunity and the funding to be creative, explore new ideas and conduct the necessary initial experiments to secure larger grants, all while receiving feedback from industry professionals. This networking helps make their projects more scientifically sound and relevant to real industrial problems while leading to new data, new collaborations or larger grants.
"There's this back and forth with industry that I've never seen in any other type of center before," said Kronawitter. "It's exciting for everybody, because this is kind of an assembly of professionals that doesn't happen often."
Looking to the Future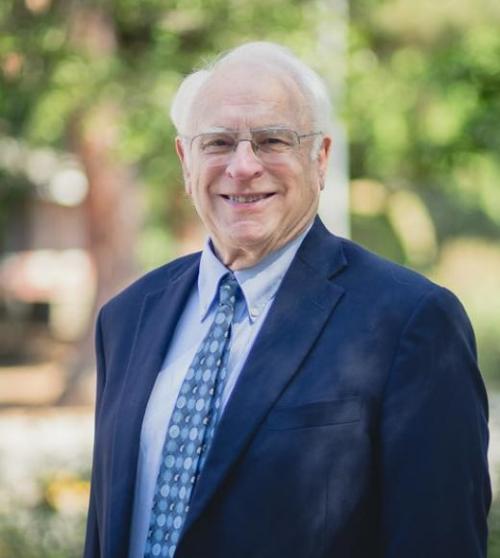 The strength and synergy of the team are what make everyone involved in CeRCaS so excited. Since 2015, Gates has seen his department exponentially grow its catalysis expertise. It hired Kulkarni, Kronawitter and Runnebaum, brought aboard adjunct professors Simon Bare at the SLAC National Accelerator Lab and C.Y. Chen at Chevron and struck up partnerships with Katz and industry partners across the U.S.
"The chemical engineering department saw how important catalysis is as a field, so we've hired a bunch of young, enthusiastic, energetic, imaginative and able people," said Gates. "Suddenly, we had a critical mass."
The group decided the best way to leverage its "critical mass" was by establishing an NSF center. So, they brought together their students, industry contacts and UC Berkeley collaborators at the UC Davis Oakville Station vineyard in Napa Valley to plan the details. The proposal was accepted this summer and funding began in July.
"I get the feeling that there's limitless opportunities with the center," said Kronawitter. "It allows us to collaborate not only with the industry people we wouldn't otherwise, but also other universities who can bring new expertise."
If the first five-year term is successful, the team will look into expanding CeRCaS into an NSF Engineering Research Center, a large multi-institution project that supports the convergence of research, education and technology translation. This would make a national impact, as well as bring more funding, new collaborators and more opportunities for the researchers and their students to make an impact on the field of catalysis.
"Having this industrial connection opens a new dimension for the department," said Kulkarni. "This, in our opinion, represents a nucleus or a beginning, for much larger centers."
Primary Category
Tags