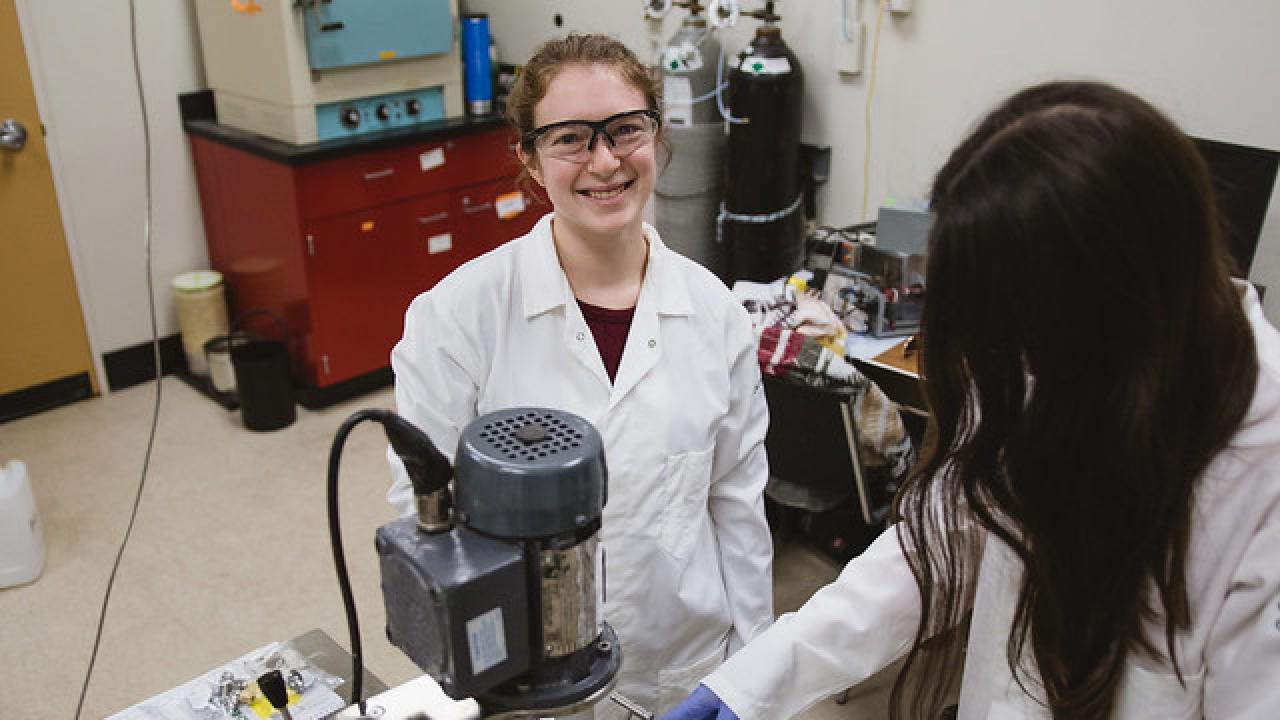 Leah Filardi is a second-year doctoral student in Chemical Engineering.
Leah was born and raised in New Jersey. She received her Bachelor of Science in Chemical Engineering with a minor in Chemistry from Rowan University. After completing her undergraduate education, Leah decided it was time for a change in scenery.
Leah decided to attend UC Davis after the first time she visited. She fell in love with nature and with the shop's downtown. Leah recalls she felt a connection with the graduate students and faculty she met. She instantly connected with students during her weekend visit and now they have become some of her best friends. She enjoys hiking and exploring the surrounding areas.
One of Leah's favorite things about Davis is the farmer's markets. She grew up in Hammonton, N.J., best known as the "Blueberry Capital of the World." Leah and her mom would grow a fruit garden every summer, so this brings her close to home. Leah attends the farmer's market every Wednesday with friends to grab dinner, enjoy live music, and to relax at the park.
Leah's advice to incoming first-year graduate students is to find friends among your classmates. She states, "Graduate school is highly cooperative." She believes that having a close group of classmates helps to get through courses, exams, and research. 
Leah's number one-tip for preparing for the preliminary exam is to have confidence! She says that answering the questions the professors ask will be the most challenging, but keeping your confidence will demonstrate that you know your topic well. 
Category
Tags