Dr. Matt McNulty Receives 2022 Allen G. Marr Prize for Dissertation Excellence
Matt McNulty, Ph.D. '22 is this year's recipient of the UC Davis Graduate Studies Allen G. Marr Prize for dissertation excellence. The award, named in honor of Alan G. Marr's more than 20 years of leadership in Graduate Studies, recognizes original dissertation work of one doctoral student each year that has made unusually significant contributions to their discipline.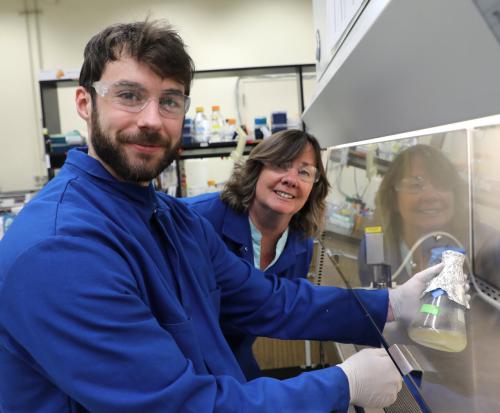 A cutting-edge researcher in plant molecular farming and a founder of the emerging field of space systems bioengineering with a passion for helping others, McNulty is the second chemical engineer to receive the honor.
His wide-ranging research, under the mentorship of Chemical Engineering Distinguished Professor Karen McDonald, led him to topics spanning plant-based manufacturing, virus-based nanomaterials, space systems bioengineering and techno-economic analysis.
"Plants produce all these useful molecules for us naturally, but we're extending that toolbox using these genetic engineering methods," he explained.
Multiple Approaches to Research
McNulty was one of the first to quantify uncertainty in technoeconomic models of plant molecular farming, the practice of turning plants into factories that produce molecules for fuels, pharmaceuticals, plastics and more. Understanding and modeling the uncertainty and variability that comes with growing plants outside is the first step toward finding ways to reduce it and make production as foolproof as possible. He also documented his process to spread the knowledge to his peers.
"I think [technoeconomic analysis] a great framing from which you can intentionally enter the research space," he said. "If you don't take a step back to evaluate the real context, you can spin your wheels and focus on a problem that might not have the highest benefit."
Using these insights, he began his experimental research, received a NASA fellowship and helped establish the new subfield of space systems bioengineering. His team was the first to show that it was possible to use plant viruses to capture and purify pharmaceuticals in a centrifuge in outer space. Though the techniques are being developed for space, they can be useful in any limited-resource environment, such as rural areas, warzones or hospitals during supply chain disruptions.
"That was the first time this idea had ever been proposed in the public sphere, so it was great to be able to put together that perspective," he said. "No one in this extremely new field had ever approached how to take that produced medicine and process it into a form that was usable for the human astronauts."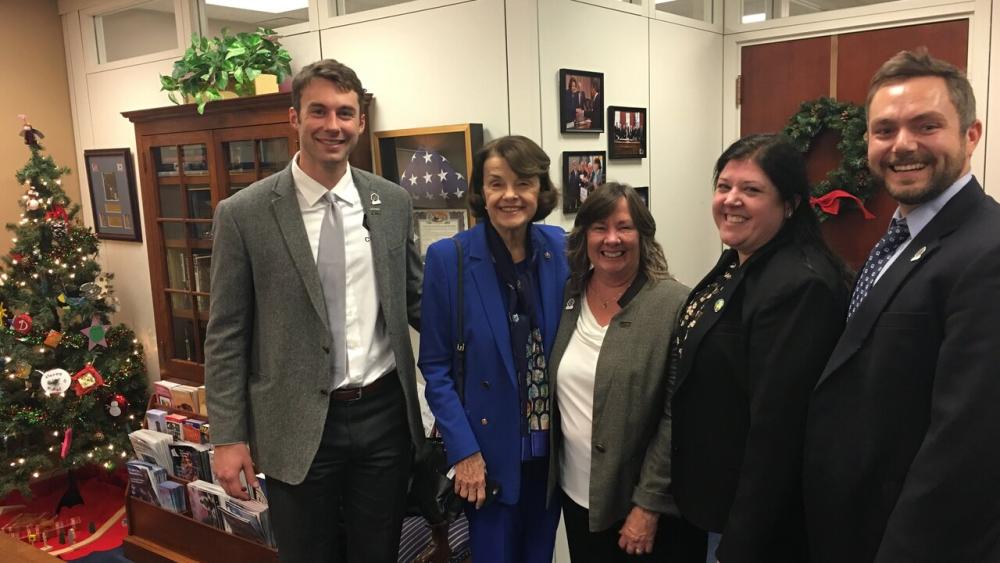 In collaboration with Professor Emeritus Marjorie Longo's lab, he worked to develop a first-in-class hydrogel that could trap plant virus nanomaterials and purify biopharmaceuticals without a centrifuge in a space. He also partnered with students at Sacramento City College and Avenue E to develop a hand-powered centrifuge for purification in deep space, which gave incoming transfer students hands-on research experience.
He says his favorite moments in research are the small successes. In particular, he remembers the pure joy he felt after successfully making a virus nanomaterial for the first time.
"When I first did the analysis on the proteins in an electron microscope and I saw that I had formed a functional and fully-intact plant virus, I remember shaking with unparalleled joy and sort of pacing around the lab shouting."
People-Focused
Working with people is what has always motivated McNulty. He cherishes his time in the lab, in the Chemical Engineering/Materials Science and Engineering Graduate Student Organization and as part of Equity in Science, Technology, Engineering, Math, ​​and Entrepreneurship (ESTEME) at UC Davis. He also served on the College of Engineering's graduate student advisory committee and led an initiative to introduce graduate student awards.
"The people have been the most important part and always have been," he said. "I love working with people and I've had the privilege to work on some really amazing teams."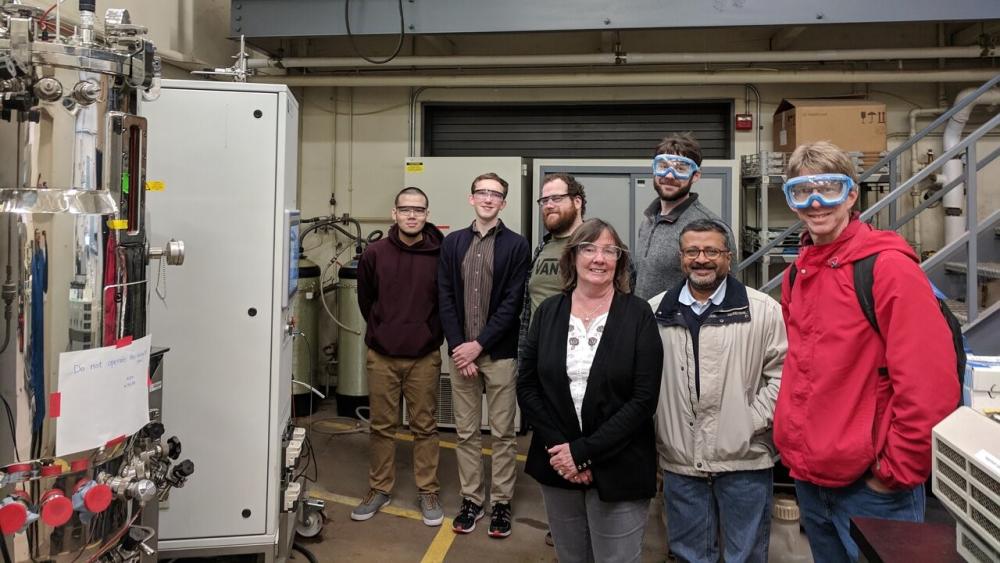 He tried to reflect this in the acknowledgements of his dissertation, listing all the mentors, collaborators and peers who helped him along the way. He also included a six-page "wall of shame" that documented every time he made a mistake in the course of his research.
"It was a way for me to own and embrace failure as best I could and it made a really big difference for me," he said. "It's something that I really hope makes an impact if someone reads my dissertation."
Since finishing his Ph.D., McNulty has been working as a consultant at NSide, where he optimizes clinical supply chains for pharmaceutical companies. Though he acknowledges that it's a change from his research focus, he says it's another way to help people by increasing accessibility. He also wants to continue his partnership with community colleges on the East Coast to set up a similar pipeline to four-year universities that California has.
"I know what I value and I care about having impact that helps alleviate human suffering in this world," he said. "There's a lot of different ways that could manifest in the food and pharmaceutical space, so I'm keeping myself open to those options."
Primary Category
Tags