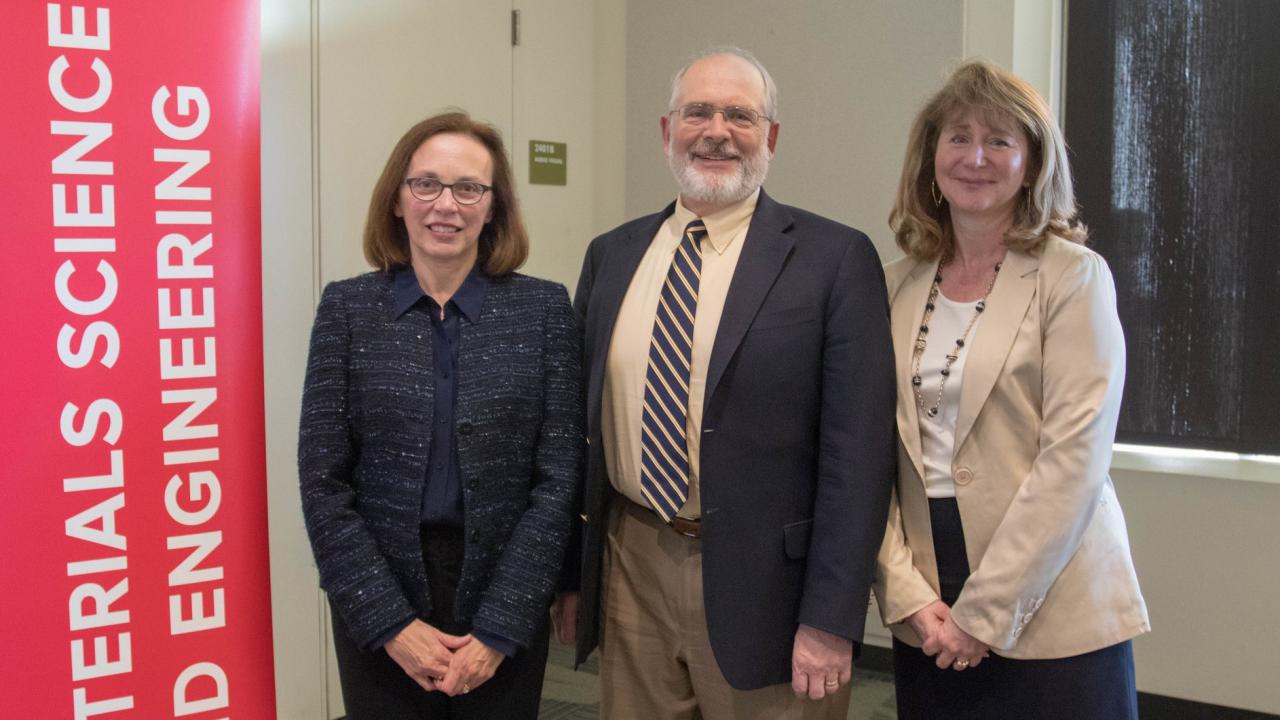 The College of Engineering's Winter Distinguished Lecture will be delivered by Dr. Katherine T. Faber, the Simon Ramo Professor of Materials Science at the California Institute of Technology.
The one-hour lecture, "Probing Pore Space: Crafting Porous Ceramics for Applications from Biology to Sustainability," will take place next Tuesday, Jan. 30, at noon in the UC Davis Student Community Center multipurpose room. All faculty, staff and students are invited to attend. A reception will immediately follow. 
Faber's research interests include the fracture of brittle materials and the mechanisms by which such materials can be toughened and strengthened through composite strategies and residual stresses. Her current studies comprise ceramics for energy-related applications, including thermal and environmental barrier coatings for power generation and porous solids for filtration and flow.
More recently, Faber has worked with the Art Institute of Chicago to establish the Northwestern University/Art Institute of Chicago Center for Scientific Studies in the Arts, where advanced materials characterization and analytical techniques are used in support of conservation science.
Prior to joining the faculty at Caltech, Faber held appointments at Ohio State University and Northwestern University. Faber is a Distinguished Life Member of the American Ceramic Society, a fellow of ASM International and a fellow of the American Academy of Arts and Sciences. Among her many awards and distinctions are the Society of Women Engineers Distinguished Educator Award (1995), the YWCA Achievement Award for Education (1997) and the John Jeppson Award of the American Ceramic Society (2015). She is also an ISI Highly Cited Researcher in Materials (2003) and she served as president of the American Ceramic Society (2006–07).
Faber received a bachelor's in Ceramic Engineering from Alfred University and a master's in Ceramic Science at Pennsylvania State University. She earned her Ph.D. in Materials Science and Engineering from UC Berkeley.
Learn more about Dr. Katherine T. Faber.
Category
Tags