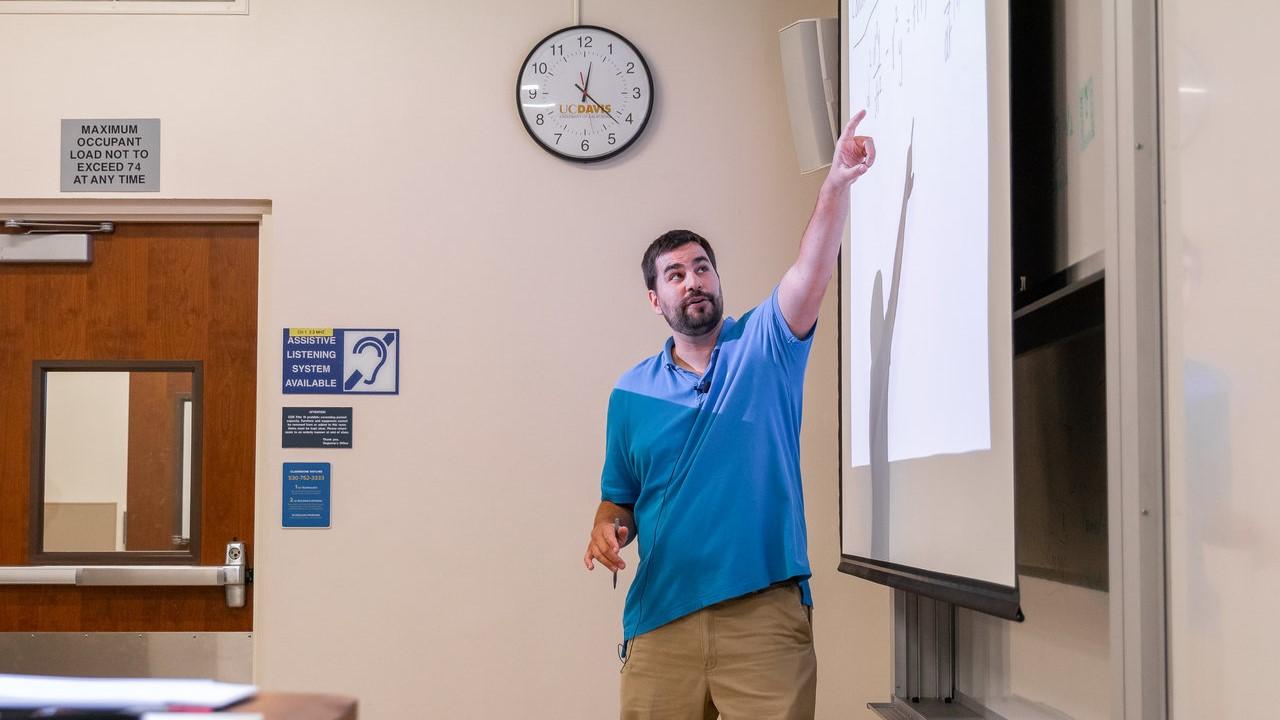 Applications are invited for a Lecturer with Potential for Security of Employment or Lecturer with Security of Employment position in the department of Chemical Engineering at UC Davis. The successful candidates will be outstanding educators and should provide evidence of effective and innovative teaching in chemical and/or biochemical engineering. In addition to teaching courses, candidates are expected to lead the development and assessment of a new Master of Engineering(MEng) program in chemical engineering. The one-year Master of Engineering (M.Eng.) degree enables students to fit their interests and goals with a flexible, tailorable course work that culminates in a capstone report that address a current topic in the general area of chemical engineering. The successful candidate will provide guidance to help match students into suitable projects, oversee these projects in the MEng program, and focus on both adding to the high quality of this program and on broadening the diversity of the student body in the program and department.
In addition to a strong record of teaching excellence, the successful candidate will demonstrate an understanding of the barriers preventing full participation of underrepresented minorities in higher education.
Candidates must have a Ph.D. degree in chemical engineering or a closely related field and be committed to excellence in teaching and pedagogical development. We expect the candidates to be able to teach any of the courses in the chemical engineering curricula at the undergraduate and graduate level. Evidence of commitment to or strong potential for commitment to the advancement of diversity, equity, and inclusion for underrepresented minority students and groups (African-American, Latino(a)/Chicano(a)/Hispanic, and Native American), and how this commitment integrates with teaching and service.
UC Davis recognizes the necessity of supporting faculty with efforts to integrate work, family and other work-life considerations. To recruit and retain the best faculty, the campus sponsors a Work Life Program that provides programs and services that support faculty as they strive to honor their commitments to work, home and community. Visit https://recruit.ucdavis.edu/apply/JPF03218 for our online application procedure and requirements. The position is open until filled; but to assure full consideration, applications should be submitted by our initial review date which is no later than 20th December 2019 for a start date of July 1, 2020.
The University of California is committed to creating and maintaining a community dedicated to the advancement, application, and transmission of knowledge and creative endeavors through academic excellence, where all individuals who participate in University programs and activities can work and learn together in a safe and secure environment, free of violence, harassment, discrimination, exploitation, or intimidation. With this commitment, UC Davis requires all candidates for tenured ladder rank or security of employment faculty searches to complete, sign, and upload the form entitled "Authorization to Release Information" into RECRUIT as part of their application. If the candidate does not include the signed authorization with the application materials, the application will be considered incomplete, and as with any incomplete application, will not receive further consideration.
We strongly recommend that all candidates visit our website dedicated to this search for additional information about how their application materials, including their Statement of Contributions to Diversity, will be used by the Search Committee in our screening and review process. The link is https://academicaffairs.sf.ucdavis.edu/advancing-faculty-diversity-pilot-project.
UC Davis is an affirmative action / equal opportunity employer, and is dedicated to recruiting a diverse faculty community. We welcome all qualified applicants to apply, including women, minorities, individuals with disabilities, and veterans
Category