Robert Powell Elected AIChE Fellow
By Constanze Ditterich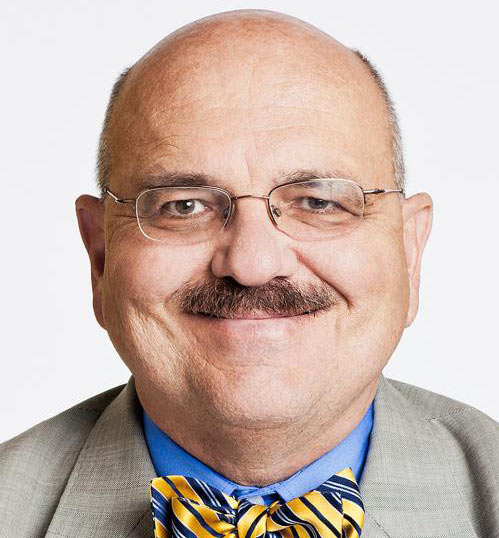 Chemical engineering distinguished professor Robert L. Powell was elected Fellow of the American Institute of Chemical Engineers (AIChE).
Being elected an AIChE fellow—the organization's highest grade of membership—recognizes significant professional accomplishments and contributions to chemical engineering. Fellows typically have 25 years of experience in chemical engineering, have been AIChE members for at least 10 years and have demonstrated significant service to the profession.
Powell joins dean Jennifer S. Curtis, professor Ahmet Palazoglu, professor David Block and professor emeritus Pieter Stroeve as the only UC Davis faculty members to receive the honor. He will be honored at the AIChE annual meeting from November 15-20, 2020, which will be held virtually this year.
"During my career as a chemical engineer, I have been provided with intelligent students eager to learn, great colleagues and a plethora of challenging research problems. When I joined AIChE over 40 years ago, it never occurred to me that my achievements would result in an honor such as this", said Powell.
Powell joined the faculty of UC Davis in 1984 and has held appointments in the Departments of Chemical Engineering and Materials Science, Chemical Engineering and Food Science and Technology. From 2002 until 2011, he was the chair of the Department of Chemical Engineering and Materials Science. He has held and currently holds many prestigious appointments with the State of California, the University of California system, Los Alamos National Laboratories and Lawrence Livermore National Laboratories.
Powell's research focuses on rheology, biorheology, ultrasonics and suspension mechanics. He published some of the earliest experimental papers on nonlinear dynamic viscoelasticity and was one of the earliest researchers to recognize the value of magnetic resonance imaging (MRI) for studying the mechanics and rheology of fluids and suspensions as well as transport phenomena more generally. His work has been published in over 120 archival journal articles, and Powell is also a Fellow of the American Physical Society.
Established in 1908, AIChE is the world's leading organization for chemical engineers that aspires to connect professionals, support personal and professional growth and apply its members' expertise to sustainably meet societal needs. It has over 60,000 members from more than 100 countries around the world.
Primary Category
Tags