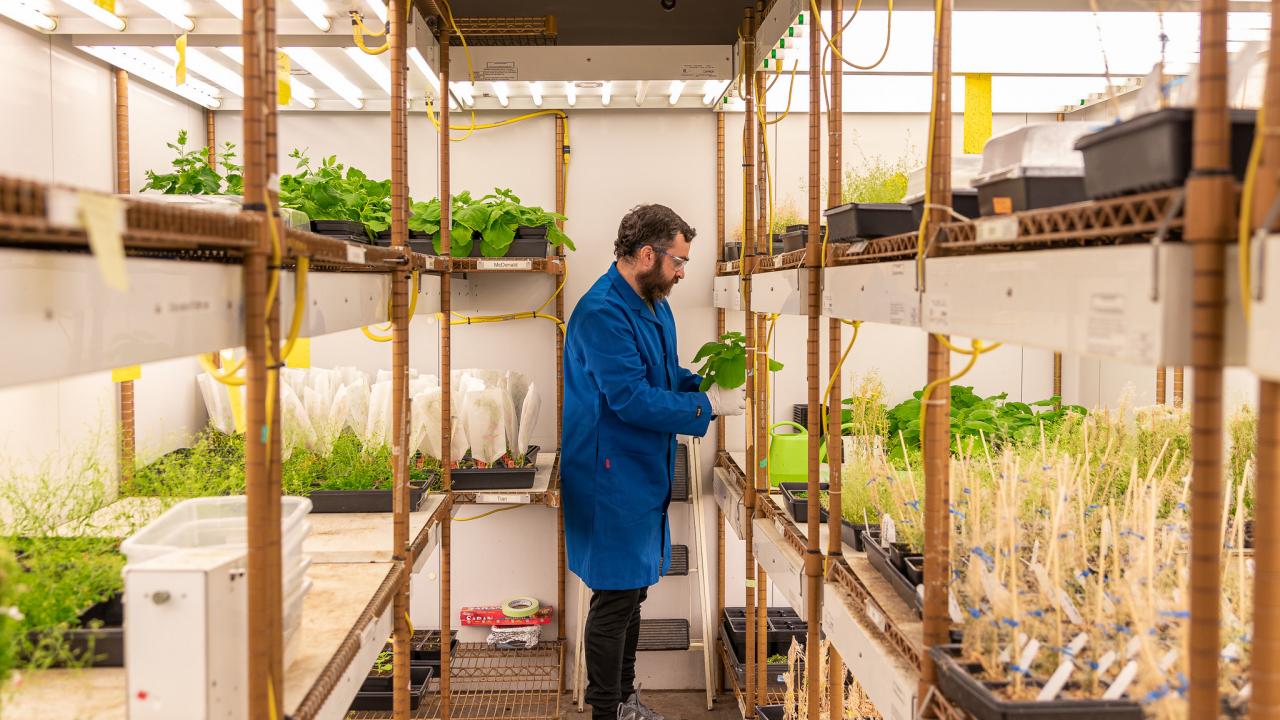 The McDonald/Nandi Lab is hiring a junior specialist. Apply by Friday, November 15 at 11:59 p.m. PST to be considered.
Description
This position will work on the project entitled "Growth, Viability, Stability, Purification, and Characterization of Ricecalli Expressing Recombinant Proteins." The appointee will work under the supervision of Professors Somen Nandi and Karen McDonald as well as all members of McDonald-Nandi lab group in Department of Chemical Engineering, UC Davis. The position requires significant participation in publishable research, activities related to professional competence, and participation in university and public service, as follows:
Research - 85%
This position requires active/significant involvement in publishable research activities as documented through publications or other methods. The appointee must be continuously and effectively engaged in research activity of scholarly quality and significance in the defined area of expertise and specialization.
Specific tasks include but are not limited to: 
Maintain healthy axenic rice cell cultures of the selected transgenic rice cell lines expressing heterologous target proteins both on semisolid media and in liquid suspension culture - (25%)
Performing batch and long-term semicontinuous bioreactor runs to obtain data for cell growth, viability, oxygen uptake rate, sugar consumption, pH, and target recombinant protein production - (17%) 
Generating a sufficient amount of viable rice cell/media for purification and further characterization of the target recombinant proteins in crude extract or growth media (e.g. SDS-PAGE, Western, ELISA, etc.) - (21%) • design and conduct experiments independently, test hypotheses, troubleshoot issues, data analyses
Participating in preparation of research reports and publications – (9%)
Mentoring other researchers and students on newly developed research methods – (4%).
Professional Competence - 5%
The selected candidate is expected to participate in seminars, weekly lab meetings, preparation of presentations, posters reports and publications. These participations are mandatory, while attending other appropriate (professional/technical meetings (e.g. ISPE, ACH, AICHE meetings) are also encouraged.
University and Public Service - 10%
The selected candidate will provide mentorship to undergraduate students working in the laboratory where appropriate.
Qualified applicants should upload a Curriculum Vitae or Resume, and contact information for 2 to 3 references.
Please direct questions to Professors Somen Nandi and Karen McDonald.
The University of California, Davis commits to inclusion excellence by advancing equity, diversity and inclusion in all that we do. We are an Affirmative Action/Equal Opportunity employer, and particularly encourage applications from members of historically underrepresented racial/ethnic groups, women, individuals with disabilities, veterans, LGBTQ community members, and others who demonstrate the ability to help us achieve our vision of a diverse and inclusive community.
Under Federal law, the University of California may employ only individuals who are legally able to work in the United States as established by providing documents as specified in the Immigration Reform and Control Act of 1986. Certain UC Davis positions funded by federal contracts or sub-contracts require the selected candidate to pass an E-Verify check. More information is available http://www.uscis.gov/e-verify.
UC Davis is a smoke & tobacco-free campus. If you need accommodation due to a disability, please contact the recruiting department.
Document requirements
Curriculum Vitae - Your most recently updated

C.V. Cover Letter (Optional)

Statement of Research (Optional)

Statement of Teaching (Optional)

Statement of Contributions to Diversity, Equity, and Inclusion - Contributions to diversity, equity, and inclusion documented in the application file will be used to evaluate applicants. Visit the Academic Affairs webpage on faculty equity and inclusion for guidelines about writing a statement and why one is requested.
Category