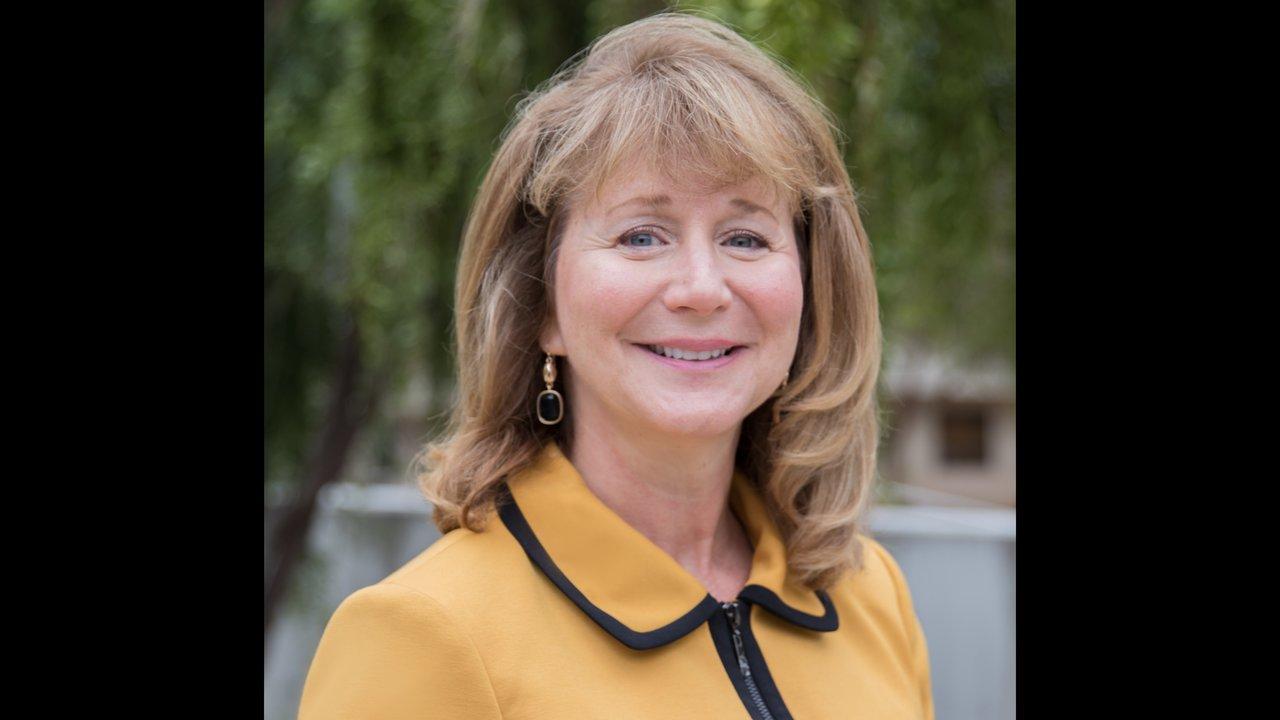 By Constanze Ditterich
College of Engineering dean and distinguished professor of chemical engineering Jennifer S. Curtis was recognized for her leadership in engineering administration and education by the American Society for Engineering Education (ASEE) with the national Benjamin G. Lamme Award.
Since 1928, the award is bestowed annually to celebrate excellence in engineering education and administration. ASEE recognizes exemplary dedication to leadership, mentorship and education that strengthens institutions and increases their recognition; enhances student success and mentorship; and champions the research and professional success of students and faculty, particularly those from underserved groups.
"The academic career is incredibly fulfilling, as one can affect both the careers of individual students, as well as the effectiveness of educational systems," Curtis said. "This award is particularly meaningful to me, as it honors contributions to both engineering education and engineering administration."
Curtis is an ASEE fellow, and her dedication to engineering teaching is reflected in the diverse ASEE honors she has already earned, including the Chemical Engineering Lectureship Award and Thomas and Donna Edgar CACHE Award for Excellence in Computing in Chemical Engineering Education. She also served on the National Academy of Engineering's engineering education committee and as associate dean of Purdue University's College of Engineering, where she helped launch the first Department of Engineering Education in the U.S.
Curtis became dean of the College of Engineering at UC Davis in 2015. Under her leadership, the college was honored with a Bronze Level recognition in 2019 as part of the ASEE Inaugural Diversity Recognition Program. This program was created to publicly recognize those engineering and engineering technology colleges that make significant, measurable progress in increasing the diversity, inclusion and degree attainment outcomes of their programs.
Curtis' award will be featured in the October issue of ASEE's Prism magazine and on the ASEE awards website.
Category
Tags