Jennifer Sinclair Curtis to Receive Lifetime Achievement Award from American Institute of Chemical Engineering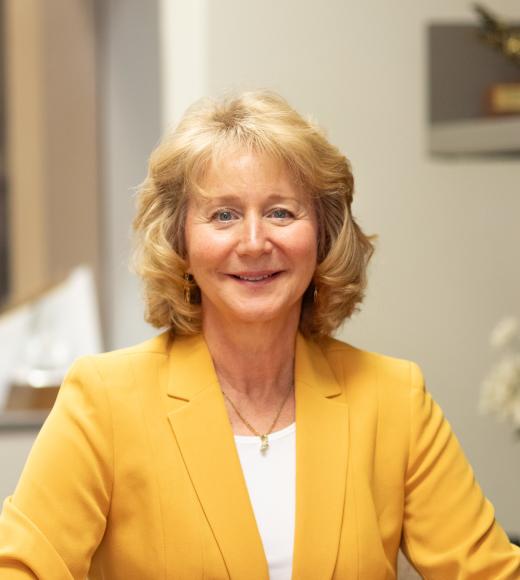 Jennifer Sinclair Curtis, Distinguished Professor in the University of California, Davis, Department of Chemical Engineering, has been named the 2023 recipient of the Margaret Hutchinson Rousseau Pioneer Award for Lifetime Achievement by a Woman Chemical Engineer by the American Institute of Chemical Engineering, or AIChE.  
The award is named for Dr. Margaret Hutchinson Rousseau, who was AIChE's first woman member. Rousseau was instrumental in designing the first deep-tank fermentation commercial plant that brought penicillin to the masses and saved countless lives during World War II.  
The accolade honors a woman member of AIChE who "has made significant contributions to chemical engineering research or practice … over the course of her career," and has demonstrated support for women in their education and careers in engineering. Curtis will receive the award in November. 
During Curtis' term as Dean of the UC Davis College of Engineering from 2015 to 2020, the college retained its highest percentage of women faculty, graduate students and undergraduate students up to that time. While she credits department chairs, faculty and staff for their recruitment efforts, Curtis added a number of programs for students, specifically undergraduates, to see the potential of a future in engineering and feel supported in pursuing an engineering career.   
"It is critically important to encourage women to pursue STEM careers," said Curtis. "Optimal engineering products and designs require a diversity of ideas, experiences and backgrounds, and I believe everyone should have the opportunity to engage in careers that make best use of their God-given abilities and interests." 
Curtis is known for her research in multi-phase fluid-particle flows found in such applications as gasoline production, biomass reactors and pharmaceutical tablet production. Her particulate flow models have been adopted by both commercial and open-source computational fluid dynamics software packages, and are used by such industries as energy, pharmaceutical, aerospace, chemical, agricultural and others.  
Earlier this year, Curtis was elected to the National Academy of Engineering, one of the highest professional honors in the engineering field. She is a fellow of the American Physical Society, American Society for Engineering Education and American Association for the Advancement of Science, and has served on numerous national advisory boards and committees.   
Primary Category
Tags