Broward Builders Awarded $4.5M Contract to Build the UC Davis Coffee Center
UC Davis Design and Construction Management announced that Broward Builders has been awarded the contract to design and renovate the new UC Davis Coffee Center. Their $4.5M design builds upon the university's existing space, a 6,000-square-foot, multi-bay laboratory facility where students and researchers explore the science of coffee from seed to cup.
"This new infrastructure is something we've been working towards since 2016," said Coffee Center director and chemical engineering professor Bill Ristenpart. "What was once theoretical is becoming more tangible with the Broward team ready to go, and I am super excited about it."
"We had three very strong teams participate in the design competition but in the end, the Broward team provided the strongest design and the best value for the university," said Aaron Lester, the associate director of major capital projects at UC Davis Design and Construction Management. "We are all very excited to be working with their team and are looking forward to delivering a wonderful research space and major site improvement along the arboretum pathway."
Broward's winning design includes a state-of-the-art roastery, a brewing laboratory, sensory descriptive facilities, chemical and analytical laboratories, and classroom and innovation space.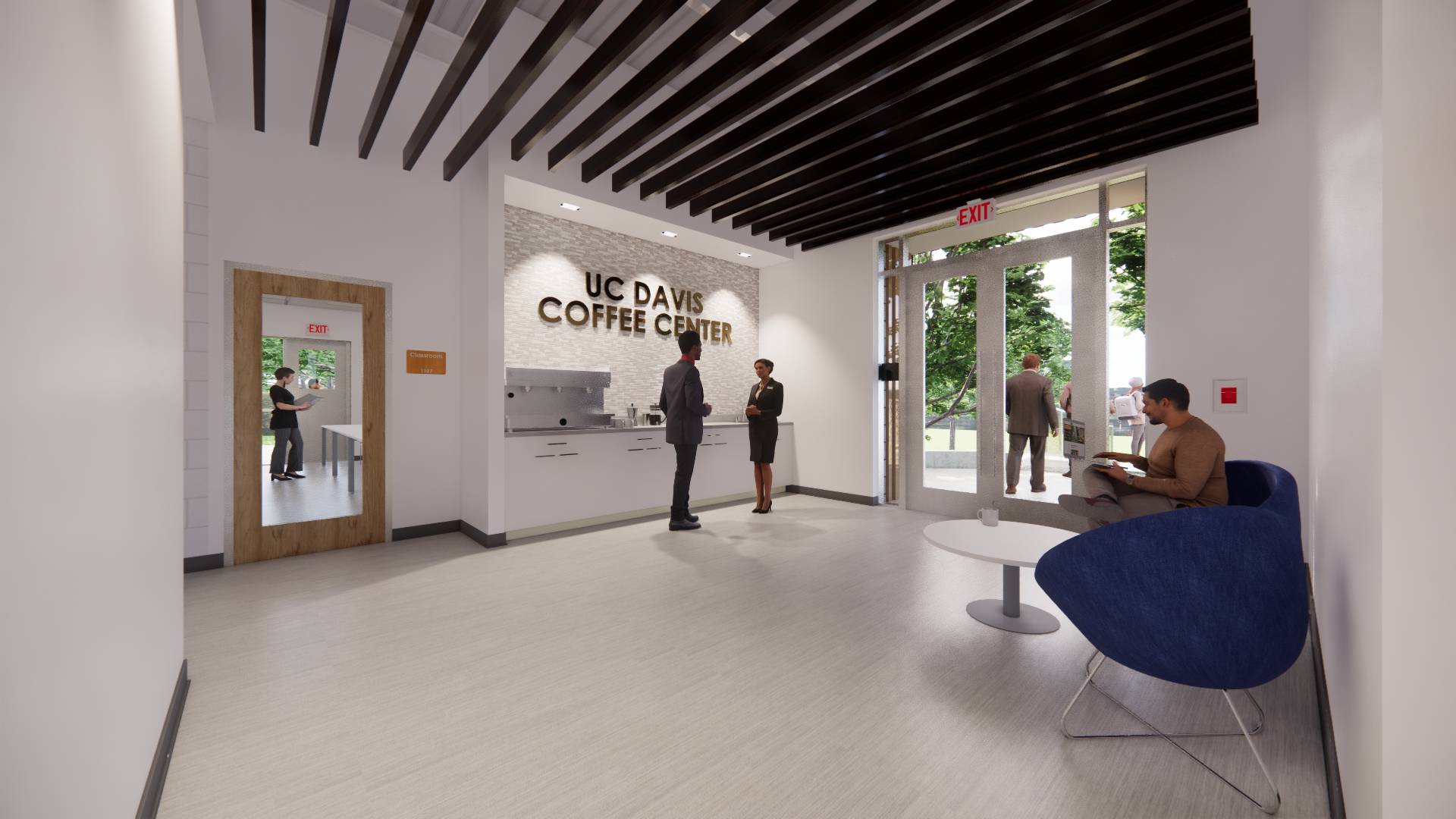 "Broward took what I thought was a really good vision for the Coffee Center and made it even better," said Ristenpart. "It will be worth the wait because we will have a beautiful, world-class center for research and advanced education once it is complete."
The idea for the center was born out of the popular undergraduate elective course, The Design of Coffee, co-developed by chemical engineering professor Tonya Kuhl and Ristenpart in 2013 and that now teaches almost 2,000 students per year.
 "The new center allows us to offer more advanced education to students from UC Davis students and around the world and dramatically advance our capabilities to perform cutting-edge coffee research," said Ristenpart. "The impact will be huge – it's the first dedicated coffee research center in the United States that will affect our campus and our global coffee community."
"The UC Davis Coffee Center is the world's first academic research center focused on coffee," said College of Engineering Dean Richard L. Corsi. "The new center will continue UC Davis' leadership in research, teaching and mentorship while giving our students an experience that will train them to become coffee professionals through improving the industry and making it more sustainable."
The Coffee Center wouldn't be possible without its founders, benefactors, patrons, donors and supporters and the vital role they play through gifts and partnerships. It has received more than $4 million in funding from generous donors, with some naming opportunities still available.
Primary Category