Jennifer Sinclair Curtis Elected to National Academy of Engineering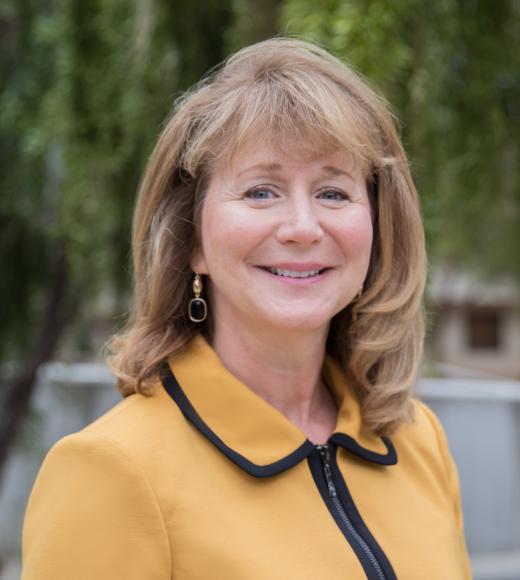 Jennifer Sinclair Curtis, Distinguished Professor in the University of California, Davis, Department of Chemical Engineering, has been elected to the National Academy of Engineering. Curtis, who served as the first female dean of the UC Davis College of Engineering from October 2015 through December 2020, is one of 16 current UC Davis faculty members in the academy.
Election to the academy is one of the highest professional honors in the engineering field. Members are recognized for their significant contributions to engineering research, practice or education, and to the pioneering of new and developing fields of technology or innovative approaches to engineering education. The newly elected class includes 124 engineers, who will be formally inducted during the academy's annual meeting on Oct. 1. 
"We are thrilled to celebrate Professor Curtis's well-deserved recognition by the National Academy of Engineering," said Richard Corsi, current dean of the college. "This honor reflects the quality and impact of her research and her major contributions to the engineering profession. Her election is a testament to the caliber of faculty in our college."
Curtis was recognized for "work on particle-laden flows and industrially used algorithms for dilute and dense-phase gas-solid flow." She is well-known for her multi-phase particle flow simulations, which have been extensively adopted by commercial and open-source computational fluid dynamics software packages and have been used by the energy, pharmaceutical, aerospace, chemical and agricultural industries, among others.
She is a fellow of the American Physical Society, American Society for Engineering Education, American Institute of Chemical Engineers and American Association for the Advancement of Science, and has served on numerous national advisory boards and committees. She currently serves as co-chair of the National Academies' Board on Chemical Sciences and Technology and past-chair of the Engineering Section of AAAS.
Curtis earned her undergraduate degree from Purdue University and her master's and Ph.D. degrees from Princeton University, all in chemical engineering.
Two alumni elected
Two UC Davis College of Engineering alumni were also elected to the academy.
Robert D. Caligiuri '73 is a corporate vice president and principal engineer at Exponent and an advisory board member for the UC Davis Department of Materials Science and Engineering. He was recognized for "contributions to understanding failure mechanisms in engineering materials, especially in metals at very high strain rates."
Gabriel Katul, Ph.D. '93, the Theodore S. Coile Distinguished Professor of Hydrology and Micrometeorology in the Department of Civil and Environmental Engineering at Duke University, was recognized for "advances in ecohydrology and environmental fluid mechanics."
The National Academy of Engineering is one of four organizations that comprise the National Academies, established by Congress to advise the nation on a wide range of scientific and technical issues.
This article was originally featured in UC Davis News.
Primary Category