Distinguished Alumna Kerry Kinney Improves the Built Environment for Better Human Health
2023 Distinguished Engineering Alumni Medal recipient honored for outstanding research achievements and efforts to improve diversity and inclusion in STEM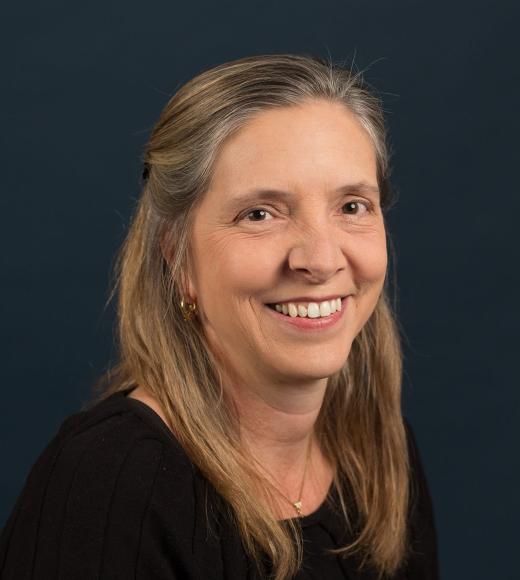 The College of Engineering has recognized Kerry Kinney '88, M.S. '93, Ph.D. '96 with a Distinguished Engineering Alumni Medal for her work to make communities stronger. 
Kinney is a professor of environmental engineering at the University of Texas at Austin, who combines microbiology and air quality research to make the built environment safer for humans, from enhancing indoor air quality to improving wastewater systems.  
Her overarching focus is understanding how people become exposed to contaminants and identifying the relationships between indoor exposures and the health of building occupants, particularly for underserved and underrepresented populations.  
She has studied the relationships between home water damage, respiratory health, indoor fungal communities and the inflammatory potential of particulate matter for residents in Puerto Rico following Hurricane Maria. As part of a project funded by the U.S. Department of Housing and Urban Development, she investigated the particulate-bound contaminants present in low-income homes of minority children with asthma in Central Texas. 
To empower these efforts to help keep communities safe, she has innovated. Her research group was among the first to demonstrate that scientists can recover indoor pollutants from heating, ventilation and air conditioning filters — a discovery she extended to examine the distribution of COVID-19 in the built environment. She co-developed a process to remove oil and other organic matter from water sources. The patented method has significant applications for treating wastewater generated through oil and gas operations.  
Furthermore, Kinney has helped expand the scope of research in her field. She has brought attention to how city environments and people's activity patterns impact mental health, which remains an often overlooked component of research looking into how the built environment alters human health.  
She has published extensively on these topics in peer-reviewed journals, including Indoor Air and Environmental Science & Technology. In 2021, she was inducted into the International Society of Indoor Air Quality Academy of Fellows, a society recognizing those who have made significant contributions to indoor air sciences. She currently serves as its president-elect. 
Kinney has also made significant contributions to expanding the pipelines for diverse students to succeed in science and engineering. For 20 years, she has been the director of GLUE, or Graduates Linked with Undergraduate Engineers, a mentoring program she first developed at UC Davis and then launched at UT Austin. The program provides research experiences for students with historically underrepresented backgrounds in STEM. 
Since the program began, it has reached nearly 500 undergraduate women. Over 30 percent of the students in GLUE who have completed their undergraduate degrees are pursuing or have completed graduate degrees compared with UT Austin's average of 16 to 18 percent.  
Kinney attributes her outstanding record of achievements as a researcher, mentor, and teacher to the foundation she received as a student of the College of Engineering, proving the college's mission that its students and alumni create a "sustainable world through socially responsible engineering, inspiring education and transformative research."  
Distinguished Engineering Alumni Medal (DEAM)
Outstanding alumni are selected as Distinguished Engineering Alumni Medal, or DEAM, recipients every other year. DEAM recipients are recognized for having a record of outstanding achievement in business, academia and/or public service, making substantial contributions to the UC Davis community, and having at least 10 years of professional experience.  
The college's 2023 DEAM recipients will be recognized at an Alumni Celebration, which will take place at the Walter A. Buehler Alumni Center at UC Davis on Thursday, November 2
Primary Category