CHE Graduate Program Application Requirements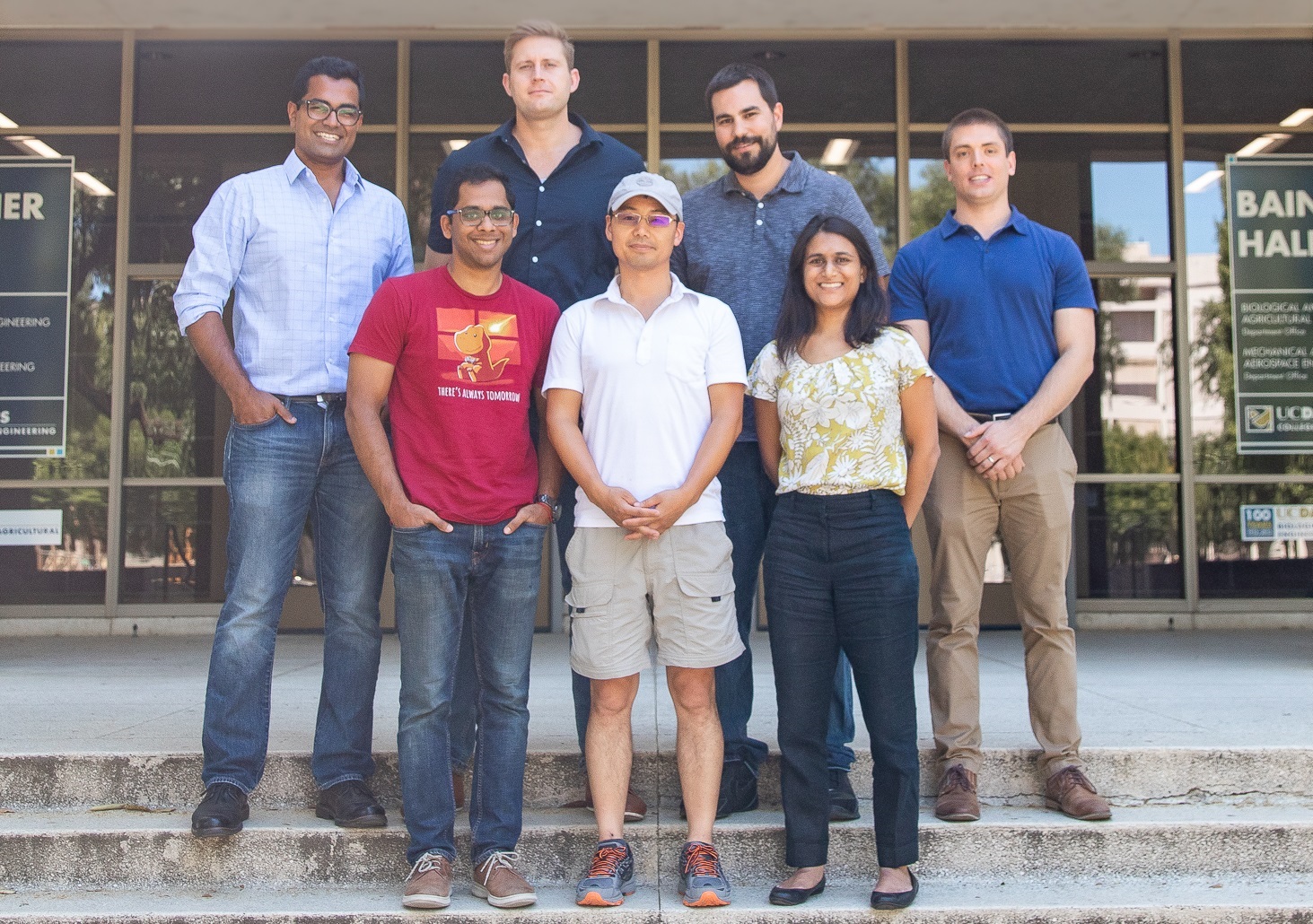 We're proud of our graduate students and graduate program. Learn more about our students, our research and how you can join us.
The application period for each academic year opens in September of the preceding year, and applications are due by January 15th. Application materials (ex. GRE scores, letters of recommendation) must be received by February 1st to guarantee full consideration. While we accept applications until June 1st, this is on a space available basis only, and your application is not guaranteed to be reviewed. Applications are submitted via the Graduate Studies online application. Application fees are $120 for domestic students and $140 for international students. Waivers may be granted to students who participate in a recognized graduate preparation program. To ensure equity across applications, we cannot accept applications or additional application materials outside of the application system.
The GRE will not be required for the 2020-21 application cycle. Please note, English language testing will still be required if English was not the sole language of instruction at your undergraduate institution. Further information regarding English language testing may be found below.

There are five main components of the application:
1. GPA and Transcripts
The minimum Grade Point Average (GPA) required for admission to the University of California, Davis is a 3.0 on a 4.0 scale from the undergraduate degree granting institution. If you have a GPA from a foreign university or a university that does not have a 4.0 scale, your GPA will be converted to the 4.0 scale by graduate program staff. We find that the most successful applicants to our program have a 3.25 or better from the last institution they attended. After submitting the application, you will be asked to digitally upload copies of your transcripts

for review. Please remember to upload both sides of the transcript, even if it's blank!

2. Standardized Testing (GRE, TOEFL, IELTS)

For the 2020-21 application cycle, we will not require the GRE due to the COVID-19 pandemic. In future application cycles, we will require the general GRE exam for all applicants. Official scores must be sent in to the university (code: 4834) before your application will be considered complete and may not be more than five years old. Our most successful applicants have a minimum GRE Quantitative score of 160 or better. In order to meet the general deadline, we recommend that you take the exam no later than October.

The TOEFL or IETLS exams are required of all international students, except those who have obtained a bachelor's degree from a university where English was the sole language of instruction. We require a minimum score of 100 on the TOEFL and a 7.5 on the IELTS. Please note, this minimum requirement differs from the Office of Graduate Studies policy. Applicants who have obtained a Master's degree from a university where English was the sole language of instruction must still submit a TOEFL or IELTS score, but can submit an unofficial score report if the score is more than two years old and is a score of at least 100. Additionally, we recommend that applicants have a TOEFL Speaking Subset score of at least 26 in order to avoid additional English proficiency testing once you have arrived on campus. Students who do not meet the English as a second language requirements as outlined by Graduate Council will be required to take two English language courses in their first year.

3. Letters of Recommendation

Applicants are required to obtain three letters of recommendation. Once you have started an application, you will be asked to provide the names and contact information (including email) for your letter of recommendation writers. The system will then send an automated email to the recommender prompting them to submit their letter. Unfortunately, due to the additional questions required of recommenders, we do not allow letters of recommendation to come from letter of recommendation systems, such as Interfolio. We recommend that you select letter writers that can speak to not only your ability to perform in the classroom, but that also showcase your research abilities. Please note, letters of recommendation must be written in English.

4. Statement of Purpose

The statement of purpose is an important aspect of the application for you to convey to us your research aims, future goals, and overall fit for our program. The directions for the statement of purpose are available year-round on the Graduate Studies website. It's important to note that this section is limited to 4000 characters, including spaces. Our #1 tip for a successful statement of purpose – be sure to proofread!

5. Personal History and Diversity Statement

This statement should complement and not duplicate what you have written in the statement of purpose. It serves as your opportunity to tell us more about you as an individual and how you will contribute to the overall diversity of our program. Like the personal statement, the essay directions available year-round and is limited to 4000 characters, including spaces.
Fellowship Application
As part of your admission application, you will also complete an incoming student fellowship application. This is an important aspect of your application. If you are admitted, you may be reviewed for university fellowships, such as the prestigious Dean's Distinguished Graduate Fellowship. Additionally, you may receive a separate application from our College of Engineering to apply for our Towards Outstanding Postgraduate Success (TOPS) fellowship or our Preparing Engineering Graduate Students for the 21st Century (PEGS21) fellowship. We highly recommend that you apply for both fellowships if you receive the call.